Efes Pilsener
Efes Pilsener is produced in 14 breweries in 7 countries and is sold in more than 40 countries around the world, including the UK, Germany, Brazil, US.
In the summer of 2014 the Efes Pilsener line was replenished with a new product - Efes Radler. This product is the first in the category "radler" of beer in Kazakhstan and we are very proud that our company is the pioneer of this category in our country.
"Efes Radler" is that it contains up to 60% of concentrated lime and lemon juice, and 40% of Mediterranean Efes Pilsener, which makes it low-alcohol (2%) and allows you to quench your thirst on a hot day!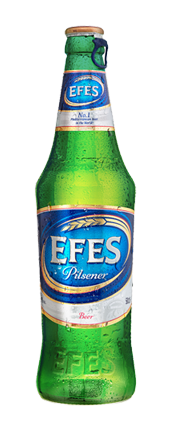 Efes Pilsener бутылка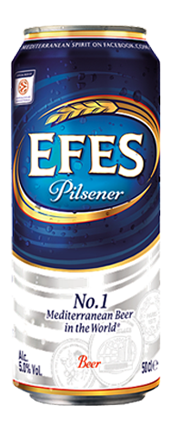 Efes Pilsener банка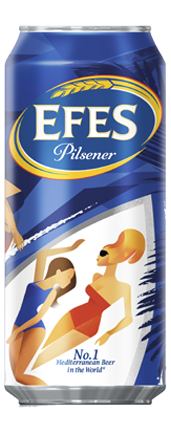 Efes Pilsener банка