EFES KAZAKHSTAN INCREASES SUPPORT FOR SOCIAL IMPACT BY EMPOWERING YOUNG ENTREPRENEURS
Anadolu Efes has entrepreneurial spirit in its DNA as Anadolu Group started as a dream of two entrepreneurs Kamil Yazici and Izzet Özilhan in 1950. Exhibiting a rapid and sustainable growth since the day it was founded, the Anadolu Group transformed into a holding company in 1969.
Efes Kazakhstan, a part of Anadolu Group, is the leader of beer category in Kazakhstan with wide range of portfolio. Out of 30 years of Kazakhstan`s independence, Efes Kazakhstan has been in the market for 25 years and is one of the first international investors in Kazakhstan. Therefore, we consider our responsibility to create value and grow with the community.
As part of our Sustainable Development Strategy, Efes Kazakhstan is investing in the society for a sustainable future by focusing on our social impact. In this regard, Efes Kazakhstan targets increasing the support for social impact by partnering with young entrepreneurs and supporting their dreams wherever possible. By leveraging the power of innovation, Efes Kazakhstan is supporting the entrepreneurial ecosystem and work closely with young people.
EFES KAZAKHSTAN HAS LAUNCHED "EFES & MOST START PATH" ENTREPRENEURSHIP PROGRAM WITH MOST BUSINESS INCUBATOR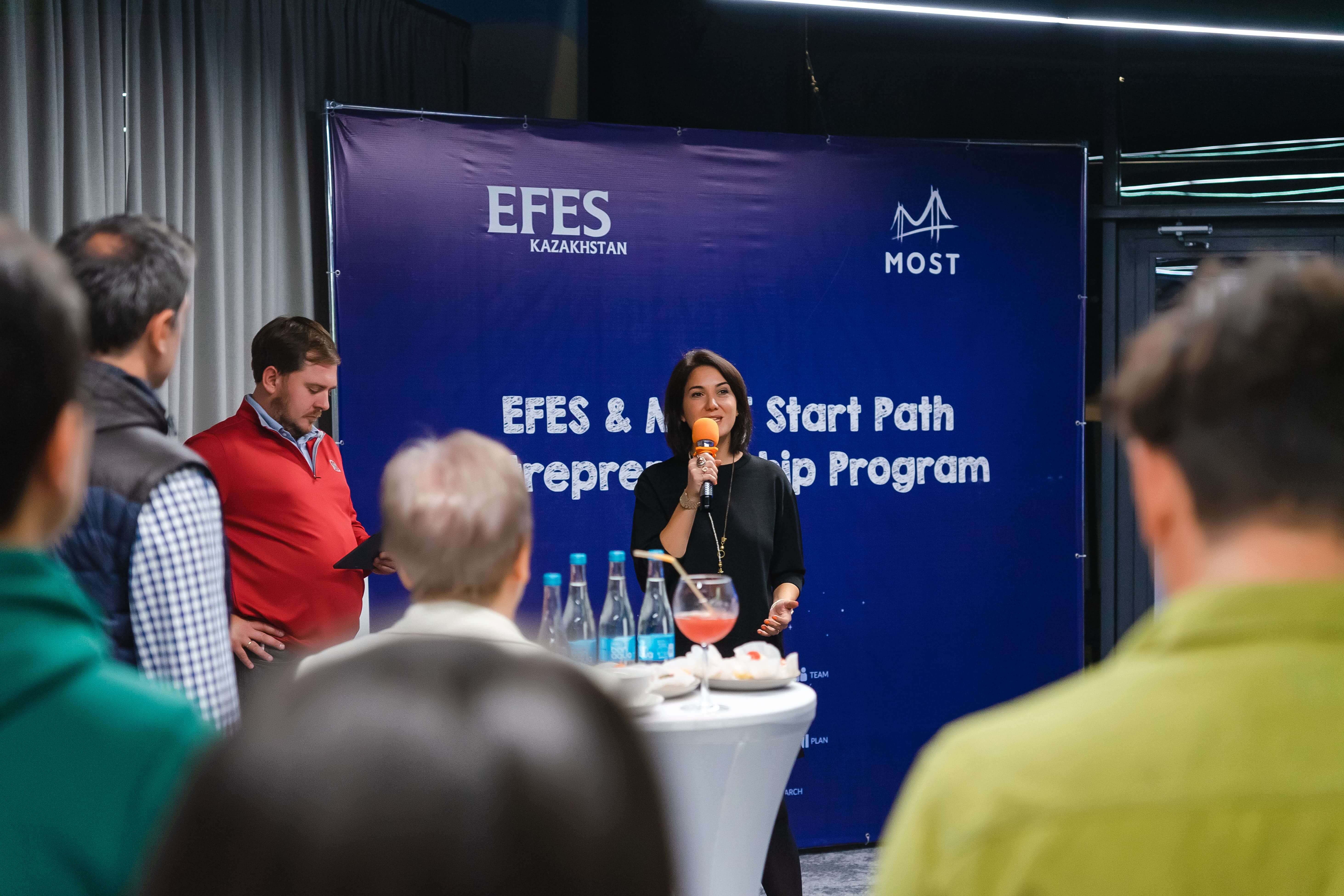 EFES Kazakhstan has partnered with a startup ecosystem, namely the MOST Business Incubator, and launched an entrepreneurship program called "EFES & MOST Start Path" with a focus on circular economy and carbon footprint.
Individuals and teams can take part in the program at the stage of idea. The program will consist of a series of events, namely meetups, an incubation program, training and briefing for mentors and startupers as per Youth Business International methodology, a mentoring program, as well as a Demo Day.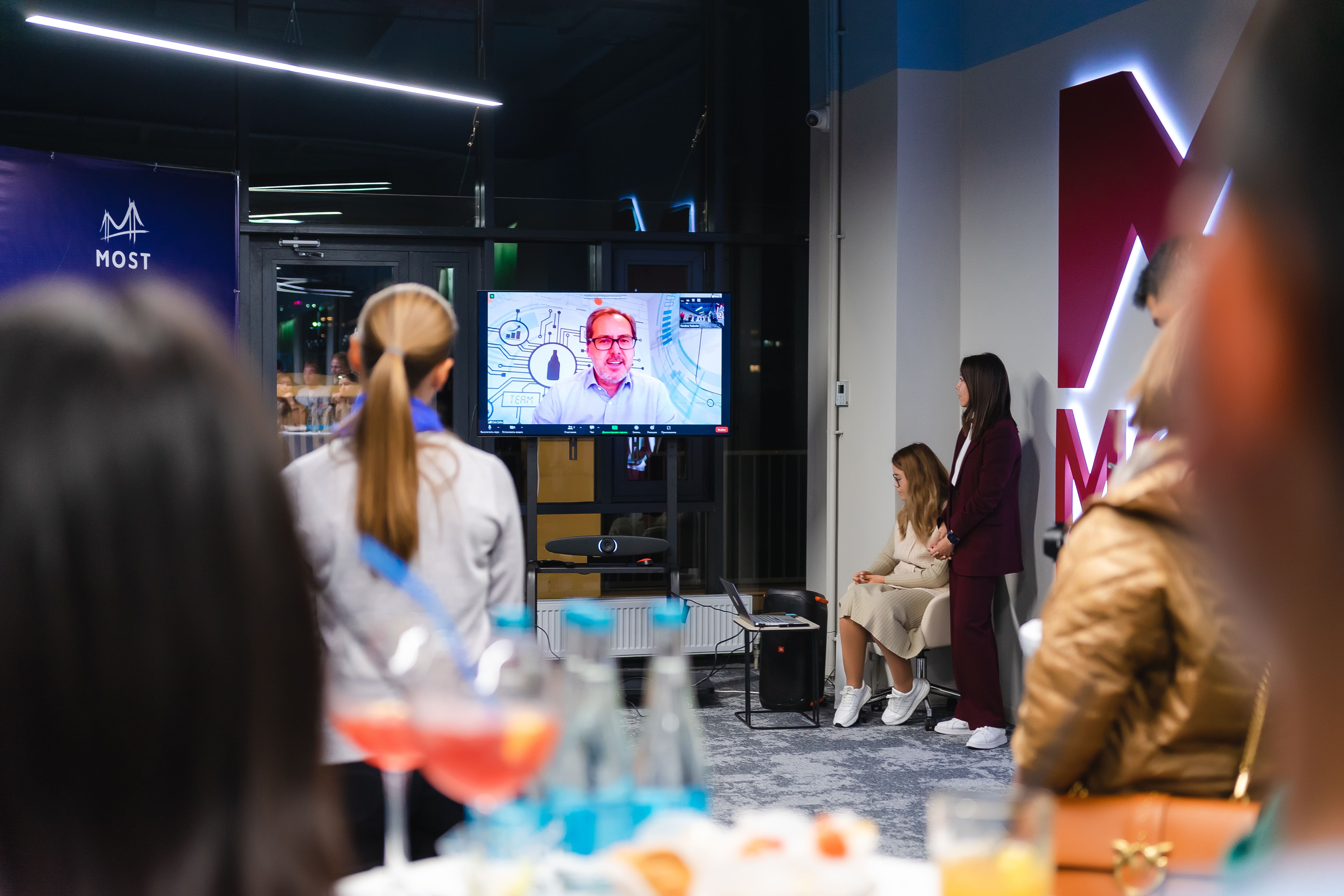 The goal of the program is to increase public awareness, to increase the quantity and quality of the proposed ideas, products and services, start-ups on the topic of environmental sustainability with a focus on circular economy and the carbon footprint in Kazakhstan.
The official launch of the program has been finalized with the Memorandum on Cooperation signed off by Zeynep Erkan Alp, Efes Kazakhstan Marketing Director and Alim Khamitov, MOST Ventures CEO and MOST Holding Managing Partner.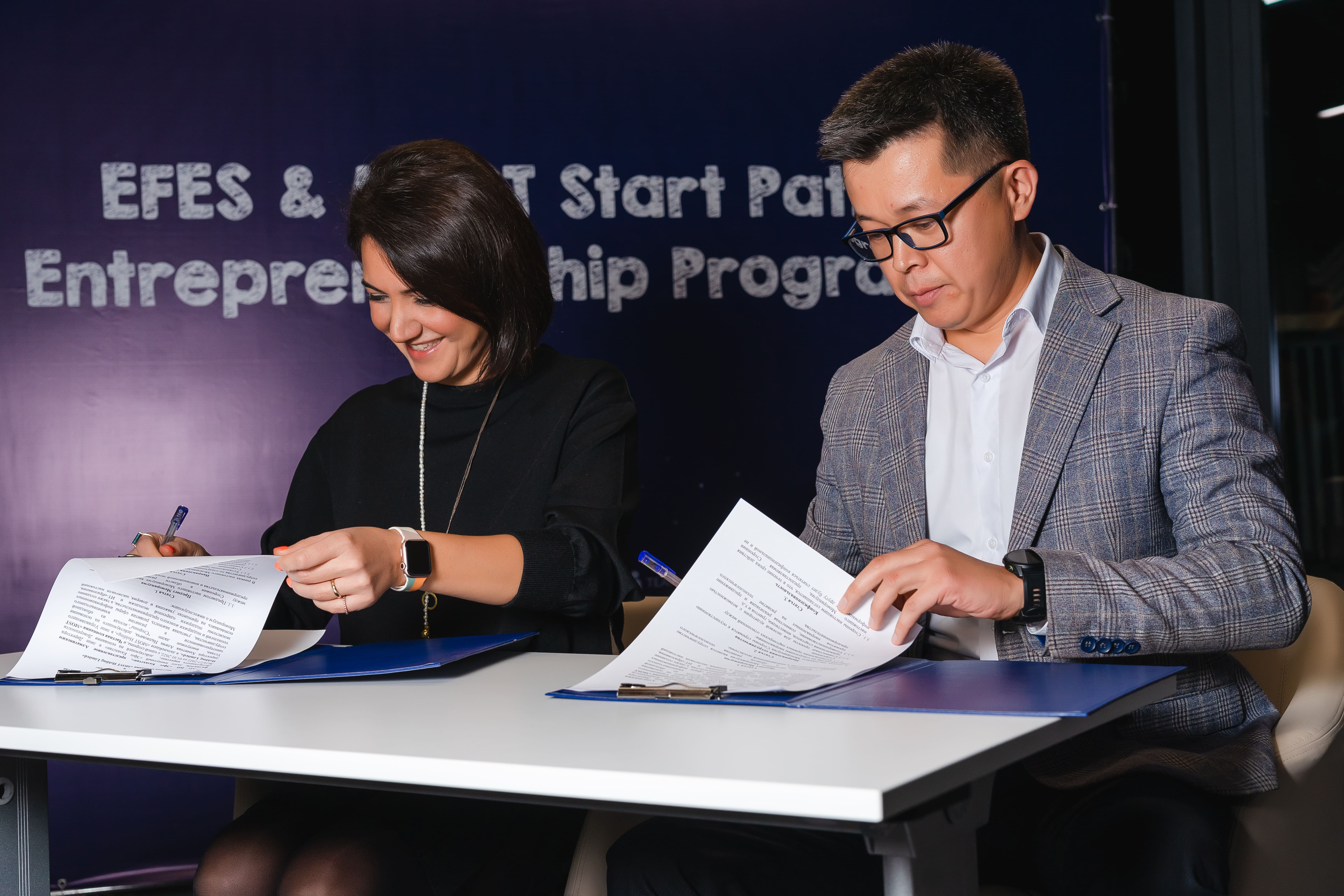 In this initiative, Efes Kazakhstan is creating a bridge between corporations and startup ecosystem and may become an outstanding example for international companies in support of startup ecosystem in Kazakhstan.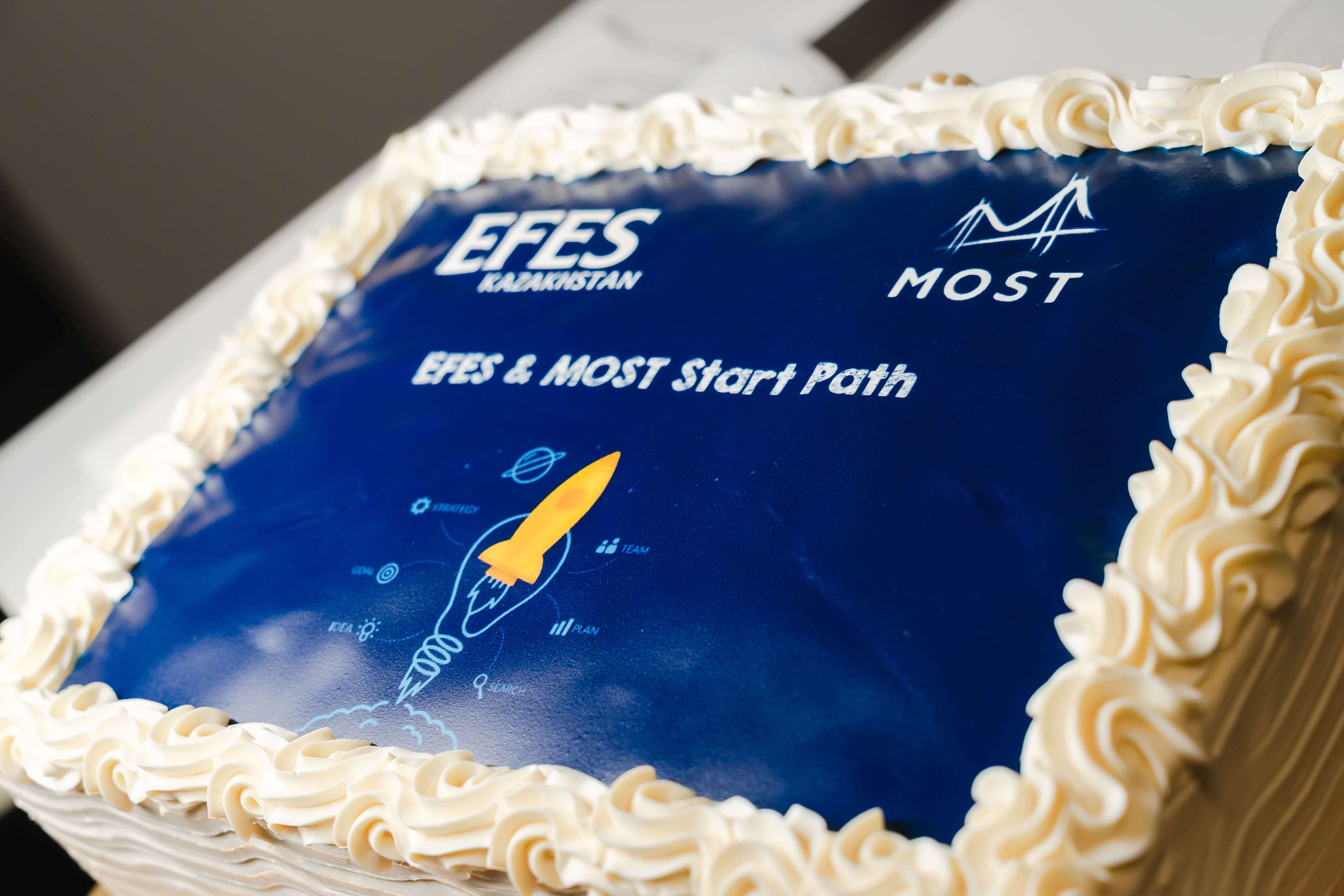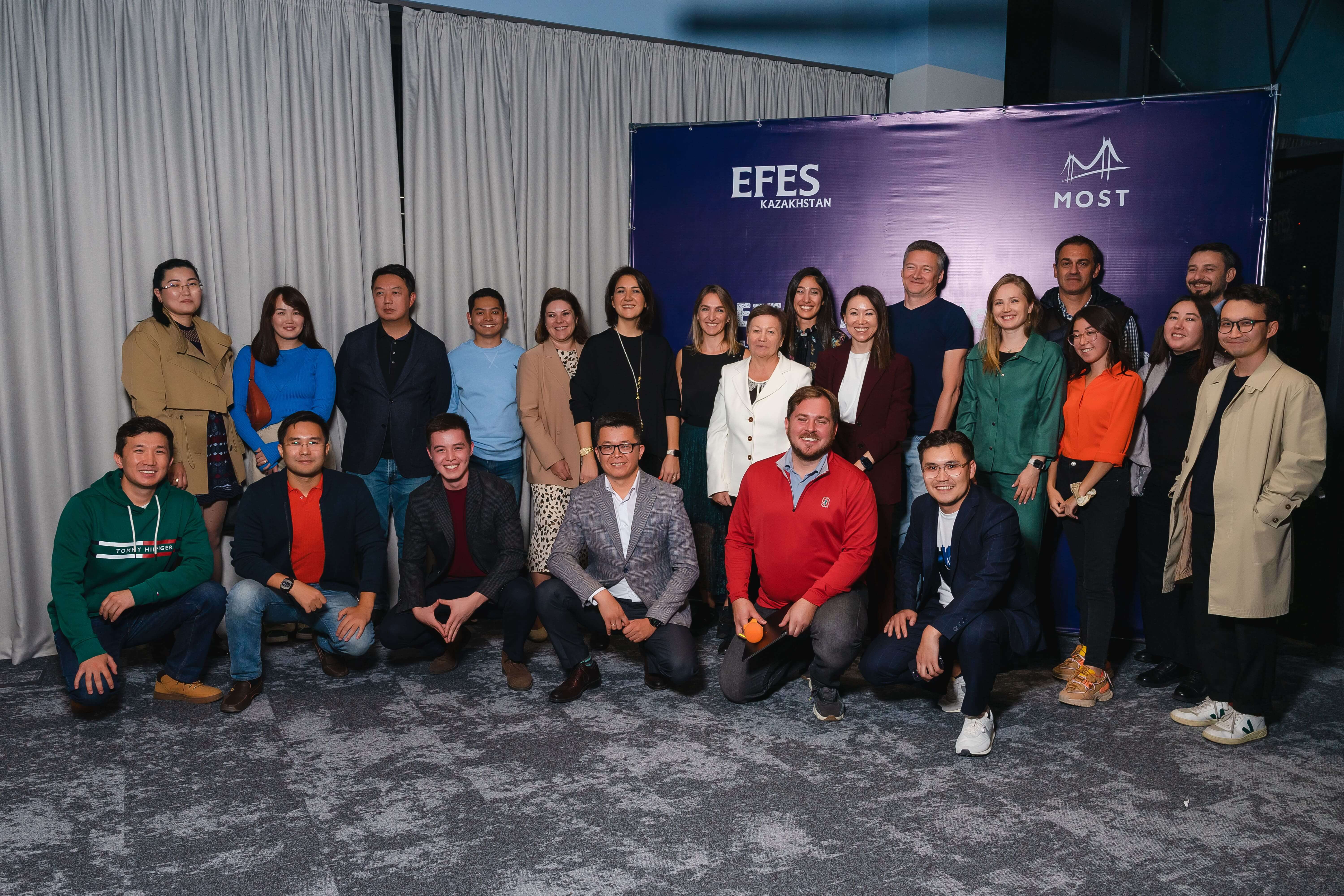 THE RESULTS OF "EFES & MOST START PATH" OF THE INCUBATION PROGRAM SUMMED UP IN THE FIELD OF CIRCULAR ECONOMY & CARBON FOOTPRINT
EFES & MOST Start Path Incubation Program aimed at supporting young talents to create their own GreenTech startups. Throughout the program, participants received practical and theoretical skills about entrepreneurship: how to come up with an idea for a startup, package it and bring it to the first sales. At the initial stage of the launch of this project, the organizers received 133 applications, out of which 20 teams were selected. Within three months of the program, 12 teams reached the final.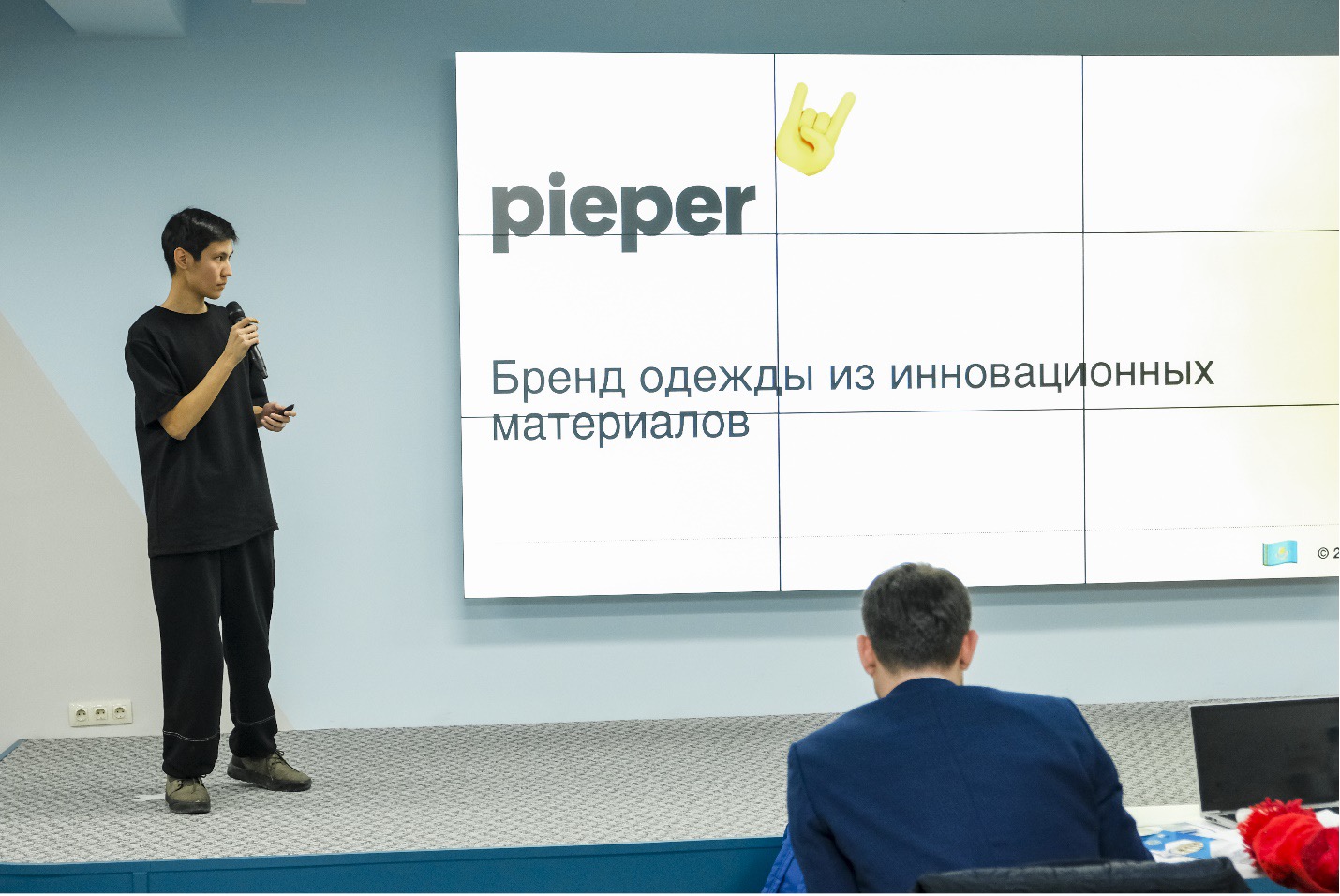 Thanks to EFES & MOST Start Path, 4 teams went from idea to finished MVP (Minimum Viable Product); 5 teams made their first sales; 19 new jobs were created; 11 new products and services developed; 2 teams were able to obtain permits and 3 teams received grants and investments in the amount of 70 million tenge.
It is worth noting that the startups that have reached the finals are engaged in various types of entrepreneurial activities: manufacturers of clothing and accessories made from innovative environmental materials, a delivery service for organic vegetables and fruits, the production of environmentally friendly reusable hygiene products for women & children, a project to restore and purify water bodies in Almaty, a project for the production of natural leather from coffee grounds, comprehensive services for greenhouses (automation of greenhouses with drip irrigation), a solar panel tracking system using GPS technology and others.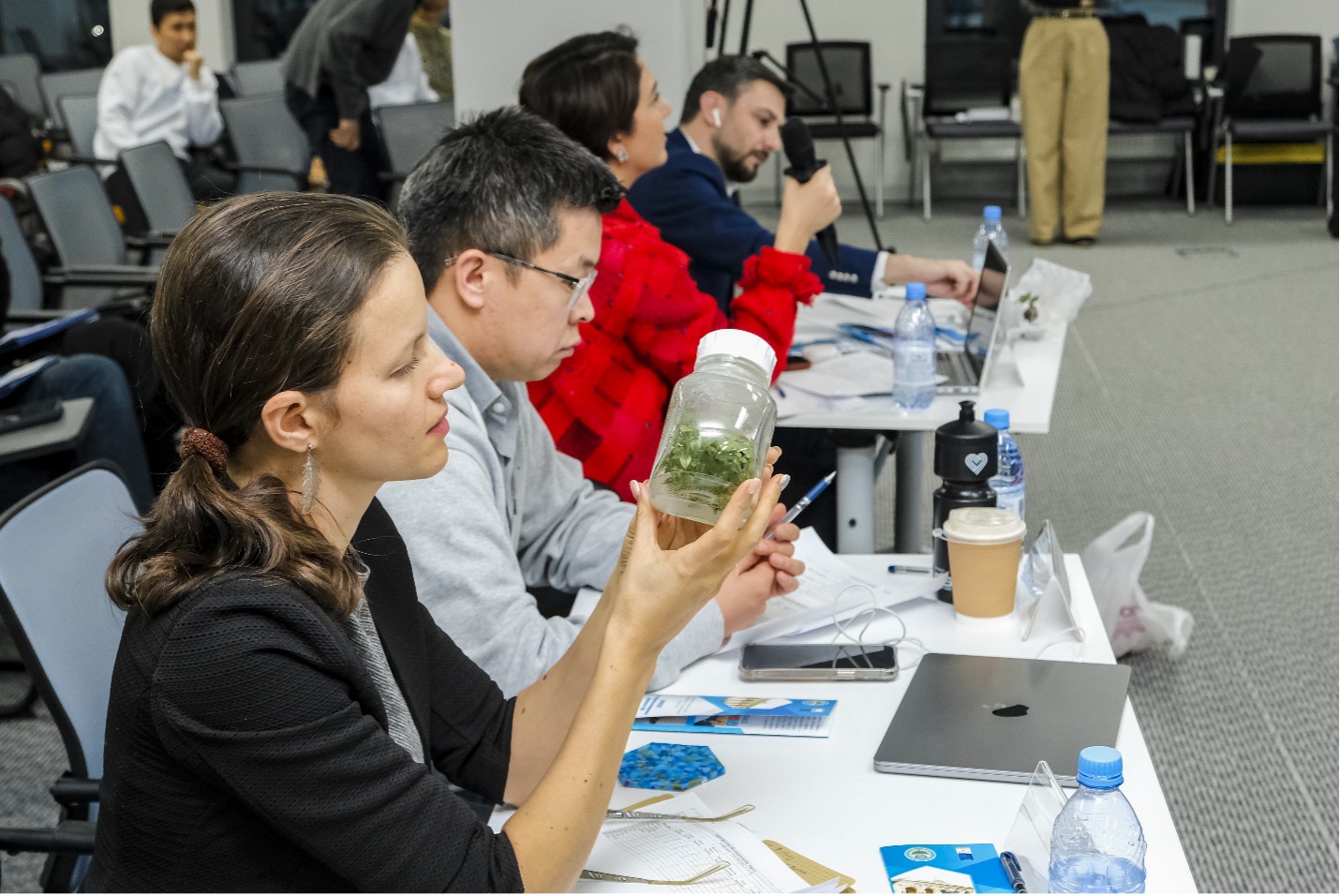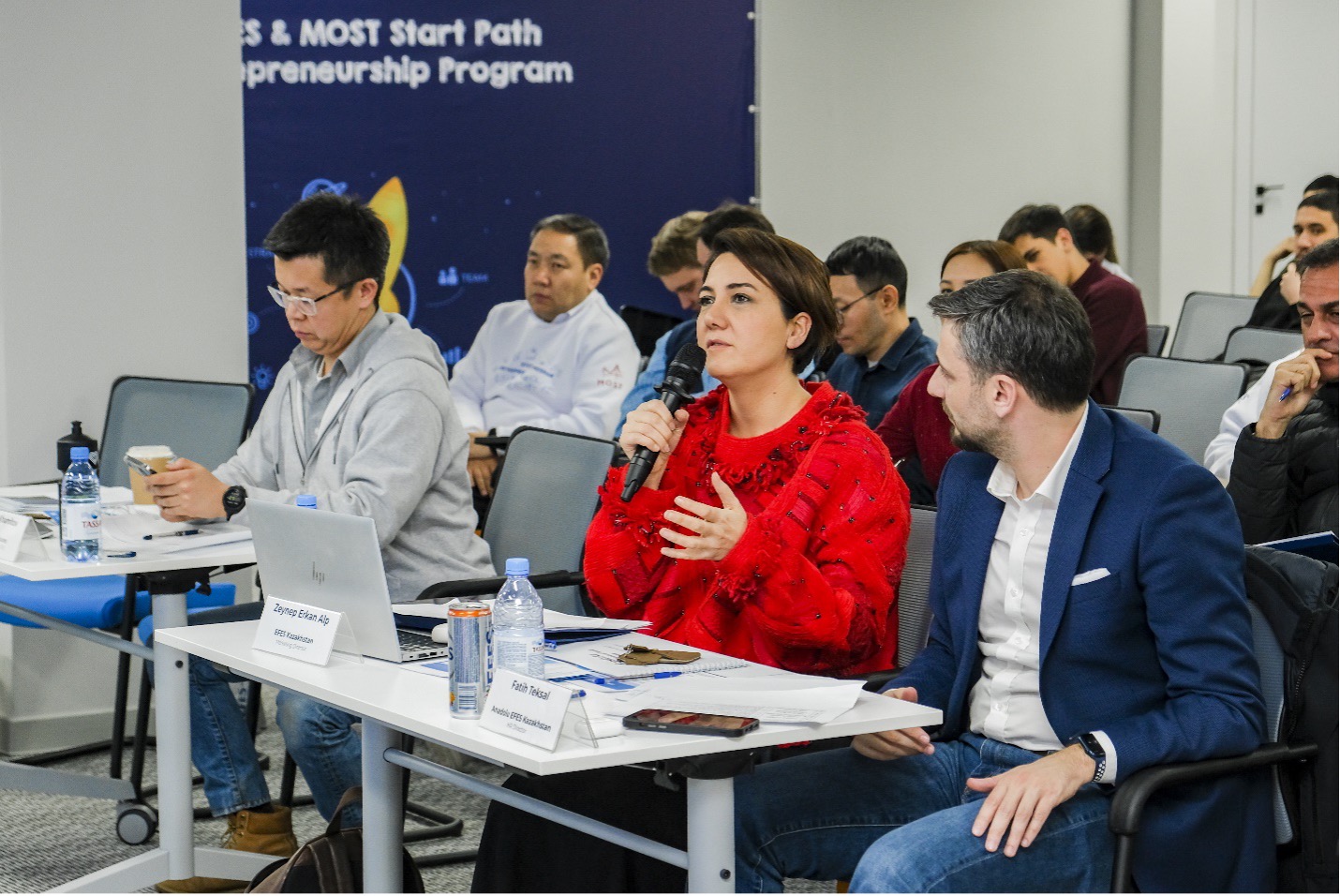 Following the results of the final open Demo Day, 10 out of 12 startups have moved to a three-month mentoring program:
1. Pieper - Urazbekov Beksultan
2. Urpaq Lab - Zhakenyuly Shyngys
3. Neo-ecology - Ermachenko Pavel
4. Plastic harahura - Yuri Kirdyushkin, Ekaterina Dmitrieva
5. Ecokerek - Zhumabay Zhandos
6. 4GM - Maya Suyunchalieva
7. Easy Nomad - Batyrov Daniyar
8. Eco San - Arinova Sanya
9. Ecosliv.kz – Pautova Elena
10. Vismut - Esirkepbai Jamilya
Link to the Forbes Article: https://forbes.kz/economy/startups/kazahstanskie_greentech-startapyi_ot_idei_do_pervyih_prodaj/
Link to the Digital Business Article: https://digitalbusiness.kz/2023-01-27/iz-1-stakanchika-kofe-stoyashhego-pered-vami-my-mozhem-sdelat-kozhanyj-kardholder-kakie-idei-zashhishhali-greentech-startapy-na-efes-most-start-path/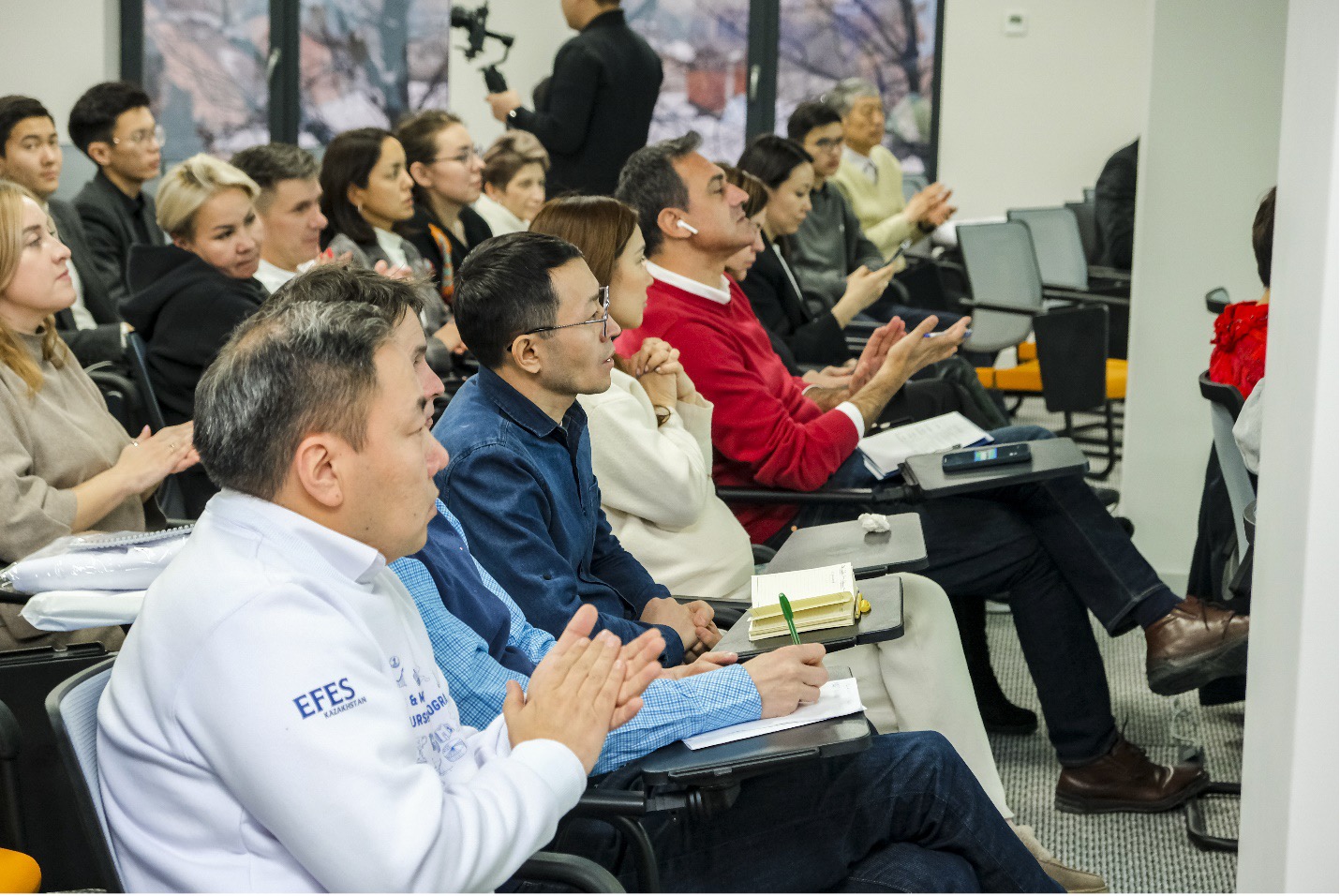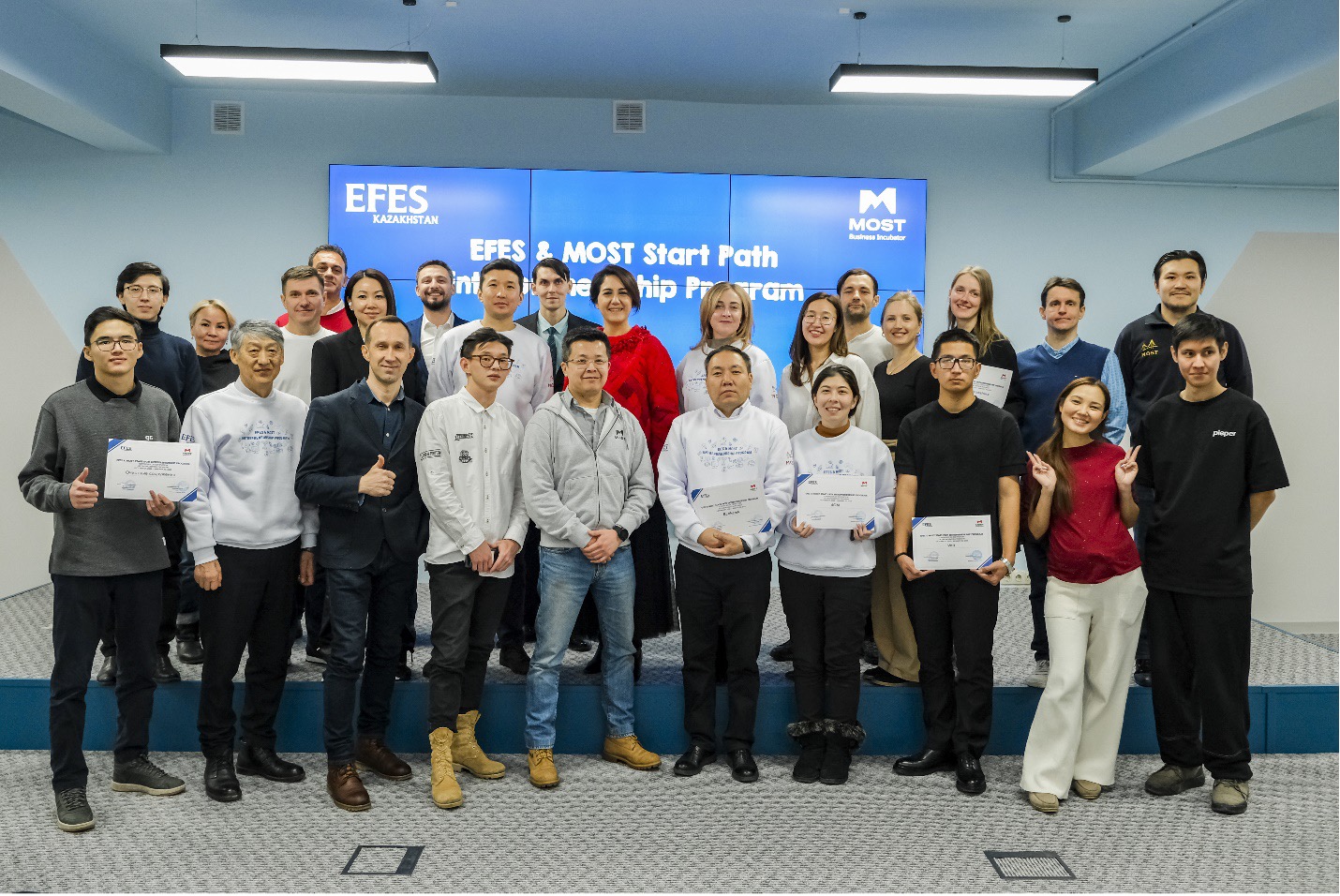 THE EFES & MOST START PATH ENTREPRENEURIAL PROGRAM HAS REACHED THE FINISH LINE.
We are sharing the results of the Final Invest Demo Day, where 8 finalists of the incubation and mentoring program "EFES&MOST Start Path Entrepreneurship Program" presented their startups to the investment committee.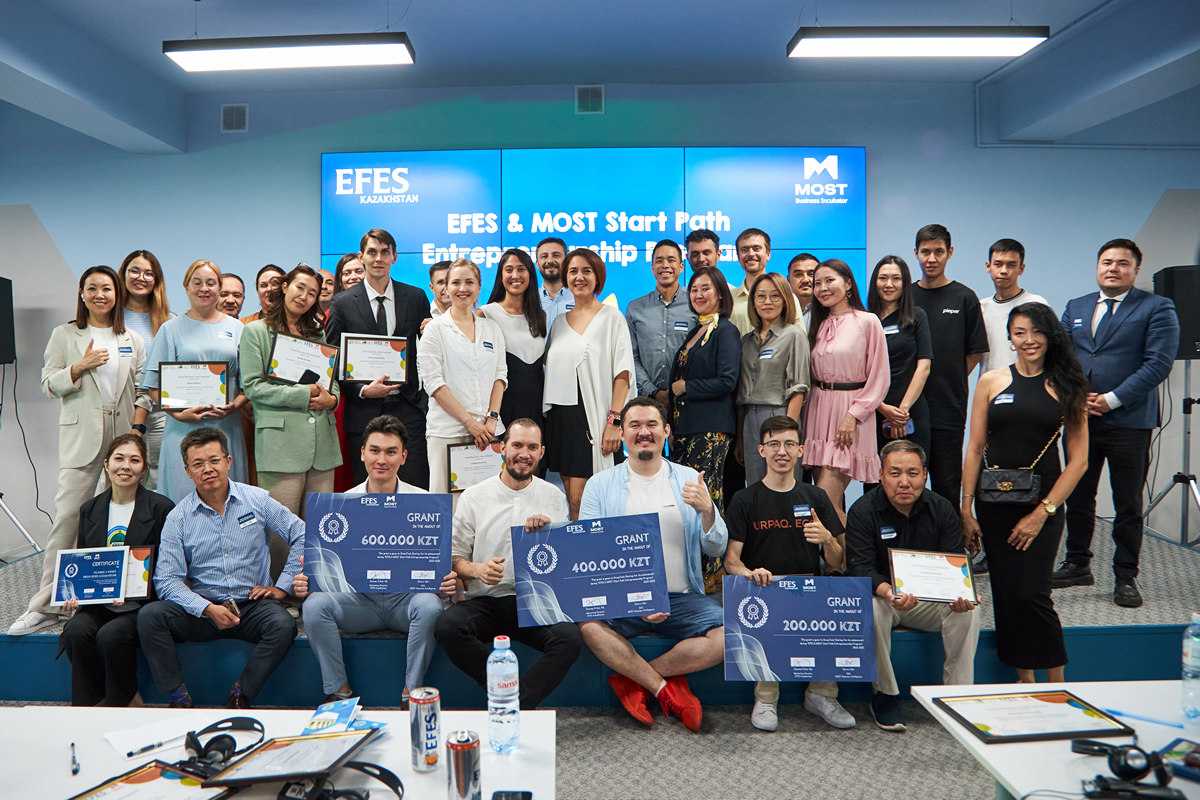 Congratulations to the winners:
The 1st place was taken by the Neo Ecology team — a project for the restoration and purification of reservoirs in Almaty neo-ecology.net;
The 2nd place was taken by Plastic Hara Hura @plastic_harahura — production of furniture, interior items and useful products from recycled plastic;
The 3rd place was taken by URPAQ.ECO @urpaq.eco — production of eco-leather from coffee waste.
The audience awards were shared by the Neo Ecology and 4GM projects — conducting courses on microcloning of plants. 4GM receives a promo video from @efes_kazakhstan, and Neo Ecology receives an article on Business Digital.